Posted
Everything You Need for a Treehouse STEM Project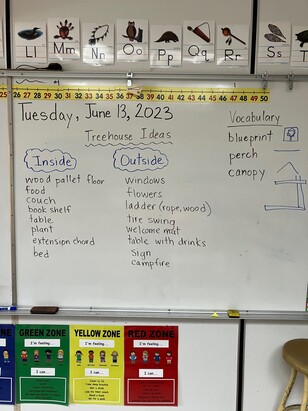 Build Your Own Treehouse STEM Project
Kyla Kalf's and Kelly Gontary worked with a Grade 2 class in Armstrong to design and build treehouses.
The Class listened to a book titled Everything You Need for a Treehouse by Carter Higgins. This is a BEAUTIFUL book!
They looked at samples of treehouses and then did some paper and pencil planning. The next day they brought supplies to start building. 
They worked individually or collaboratively and practiced using the vocabulary they learned from the mentor text.